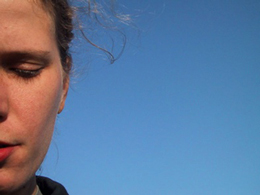 DinahBird is a radio artist and feature maker living and working in Paris and London.
She makes radio programmes, audio publications, installations, and soundtracks.

Recent commissions include When Silence Sings, a composed soundscape for BBC Radio 3's Between the Ears,  Natures Constuites, an audio/video collaboration that documents urban transformation in Northern Paris, and Songs of the Brewery, an in-situ sound installation for Cork, European Capital of Culture, 2005. Works have been played on BBC Radio 4, Radio 3, France Culture's Atelier de Création Radiophonique, Resonance FM, and on Kunst Radio. She has performed live in the Pompidou Centre and the Palais de Tokyo, Paris. 

She is presently employed by the Paris Museum of Modern Art to develop a programme of sound workshops in relation to their permanent and temporary collections and to produce audio interviews with artists.